Advanced Skills in Media Production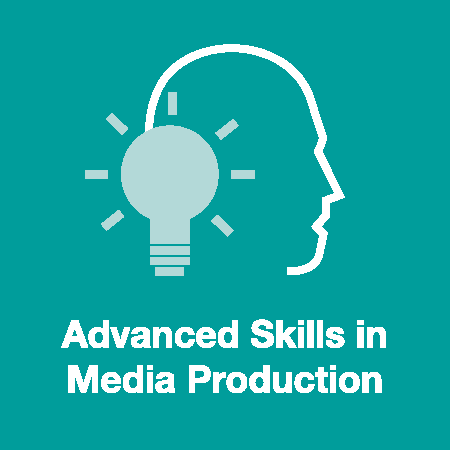 This module builds on the essential skills, techniques and competencies needed for producing ambitious media content across a range of formats, while also expanding the potential for production across platforms.
Students will build on existing creative and technical skills, and be introduced to new and alternative media production formats, processes and technologies. Students will improve their skills in camera, audio, and postproduction. As part of the same process, they will develop a greater understanding of the interrelationship between such skills, critical reflection, and the realisation of their own creative ambitions.
On successfully completing this module, you should be able to:
Demonstrate an advanced ability to create a wide range of media content across platforms.
Articulate advanced and ambitious intentions with creativity, originality and technical sophistication.
Show a high degree of sharpened critical, analytical and evaluative abilities.
Demonstrate an understanding of professional practice and the logistical pressures of different kinds of media production, in terms of time management, organisation, resources, audiences and so on.
This module will be taught through a series of hands-on workshops, and complemented by online lectures and seminars. Students will gain advanced, subject specific skills across a range of media production concepts, competencies and skills, including camera, sound, editing, production management and online distribution. The content will relate to all stages of the production process, and could range from working with greenscreen, to professional-level and complex sound recording, or colour grading. Lecturers will attempt to customise the content where possible, to best meet the specific needs of students.
Lecturers/Supervisors: Sara Penrhyn Jones, Dr Laura Stephenson, Industry-based external expertise
Introduction to Advanced Skills in Media Production by Dr. Laura Stephenson