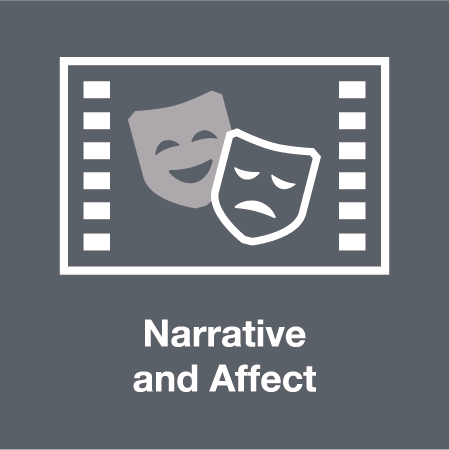 Narrative and Affect is a combined theory and practice module where students apply cinematic thematic analysis to technical editing skills in unison – a unique psychological approach to the art of filmmaking! Weekly course work and assessments centre around a piece of philosophy which is then applied to an edited sequence using dramatic and artistic storytelling techniques. Students will need to have completed the Introduction to Media Production module and possess basic editing skills when they enter this module. This module will appeal to AMP students who enjoy thinking deeply about film and television content, whilst also experimenting with their own creative content.
Note: Students will not be asked to film their own content; pre-made footage will be provided so they can focus solely on the edit.
On successfully completing this module, you should be able to:
Demonstrate technical editing dexterity in combination with artistically effective dramatic choices.
Analyse a fictional-screen sequence by applying narrative, affective or psychoanalytic philosophical theory.
Locate the significance of the editing style to the overall project, and evaluate how the editing style aligns with narrative themes and other production elements (camera, lighting, sound, performance).
The module uses a series of recorded lectures, guided reading, optional digital seminars, practical-based weekly learning activities and theory-based weekly learning activities to cover the following areas:
Block 1 – Depictions of Temporalities
1. Space
2. Time
Block 2 – Explorations of Trauma
3. Memory (transcending the temporal)
4. Corporeal reality
5. Psychological disorder
Block 3 – Narrating Humanity
6. Desire (the gaze)
7. Heroism and monstrosity
8. Connections to the Other (family)
Lecturer: Dr Laura Stephenson