Research Concepts and Skills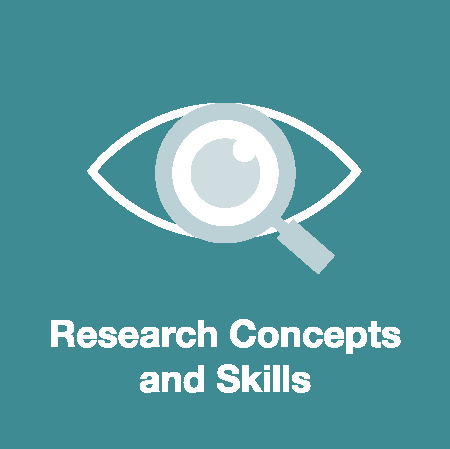 The research concepts and skills module covers key aspects of writing a successful dissertation, including selecting a field of research (formulating a topic and research question), working with sources (primary and secondary) and managing data (quantitative or qualitative). It will introduce a range of research methodologies and philosophical approaches, both disciplinary and interdisciplinary, and guide students through the process of compiling a literature review and submitting an ethics application.
On successfully completing this module, you should be able to:
Demonstrate a practical understanding of how to create and manage an independent research project at postgraduate level.
Demonstrate a critical understanding of the key challenges (methodological, practical, and ethical) in conducting independent research, and to reflect this understanding in the development of their own research proposal
Devise and plan their own independent research project
Communicate the key elements of their research proposal both orally (unassessed) and in written form (assessed)
The module will be taught through an introductory workshop at the beginning of the term, followed by student engagement with online learning packages throughout the academic year. This will be supplemented by online group activity and one-to-one tutorial engagement. Packages will introduce students to readings in key areas; develop research skills; and guide students in developing individual research projects.
Co-ordinator: Sara Penrhyn Jones
Lecturers/Supervisors: Dr Laura Stephenson, Ms Sara Penrhyn Jones, Dr Jonathan Bell, Mr Edore Akpokodje